Maximilian Brauhaus
Maximilian Brauhaus is the first restaurant of MAXIMILIAN chain of restaurants, it was opened on the 20 th December, 2008, and has become extremely popular among the residents of the Primorsky region and the entire northern part of St. Petersburg. Great beer, rich beer cuisine and beer festival atmosphere is offered here every day!
Fresh beer is brewed in our private brewery and is based on the Austrian recipes. One can taste five beer brands: MaxLagerFiltered - light barley filtered, MaxLager — light barley, MaxWeizen — light wheat, MaxKriek — cherry barley, MaxDunkel — dark wheat.
The beer is brewed in tanks located right in the restaurant hall, and passes through the pipes above your head. In front of your eyes flavory pizza is baked in the real stone oven, spreading an amazing smell of burning firewood and baked dough through the hall.
Moreover, «Maximilian» offers its guests a large selection of classic dishes of Austrian and German cuisine. Rich lunch or dinner consists of a variety of soups, sausages from our own smokehouse, cherished pork knuckle, delicious roast from the frying pan and a variety of beer snacks. If you want to show off, you should order the «Big Bavarian plate» or «One meter of the Bavarian sausages» for a (serving is as impressive as its taste!).
The restaurant offers you a business lunch every day from 12:00 p.m. till 04:00 p.m.!
There is a children's menu and a children's playroom with an educated babysitter.
Main restaurant halls are seat more than 500 guests. There is a scene where lively music bands play every weekend. Moreover, every Friday and Saturday we invite you to our discos, which are carried out until the early morning!
During warm season, one can visit our open terrace just in front of the restaurant with 200 seats, where moist shish-kebabs are being prepared on the grill!
In addition, our restaurant offers live broadcasting of sport events (Hockey Championship, Champions League, «Zenit» matches) - the main holidays celebrated widely and on a large scale!
Every day there are special promotions, gifts for birthdays; we also have a system of discount cards.
«Maximilian» lives in line with the slogan: «Oktoberfest every day!».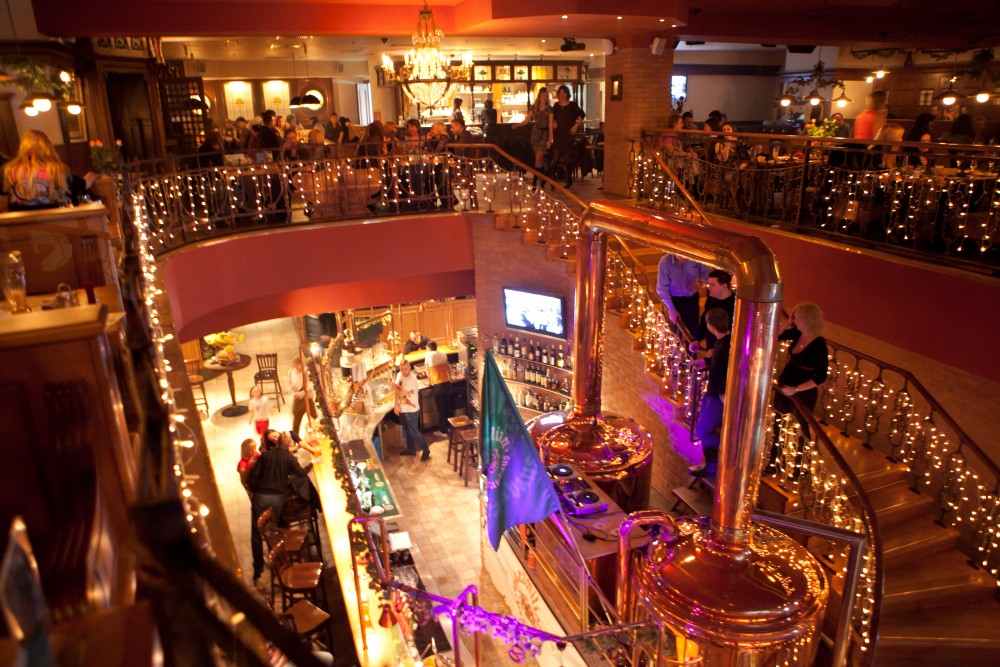 Адрес
SAVUSHKINA ST., 141
Часы работы
Sunday - Thursday from 12:00 to 23:00
Friday-Saturday from 12:00 to 04:00